StorARCH

Secure Digital Storage and Retrieval Solution

StorARCH from Krome Technologies is a secure cloud based archive, digital storage and retrieval solution for data, documents, images and audio of almost any format.

An access-controlled, fully configurable user interface provides a powerful search engine, allowing users to instantly locate, view, redact and safely download documents and data.
StorARCH

 Securely Stores, Archives, Retrieves & Redacts Data

StorARCH, the Digital Storage and Retrieval Solution from Krome Technologies offers an Enterprise Solution that allows organisations to quickly and easily search and retrieve data – of any format – within a secure central repository, confidential data can be redacted if required, and download securely as part of an end to end Data Storage & Retrieval process, resulting in the reduced cost of ownership and an improved customer experience.
StorARCH enables businesses to decommission costly legacy systems, retained purely to access archived data, and remove paper and other physical media from business processes.
StorARCH helps organisations meet regulatory and specific business requirements, by storing data – its most valuable asset – in a secure, cloud based solution, compliant with the latest PCI DSS security standards, as well as ISO:9001 quality standards, with full audit traceability.
StorARCH utilises a browser based GUI, with no requirement to download any client software locally.
StorARCH

High Level Solution Overview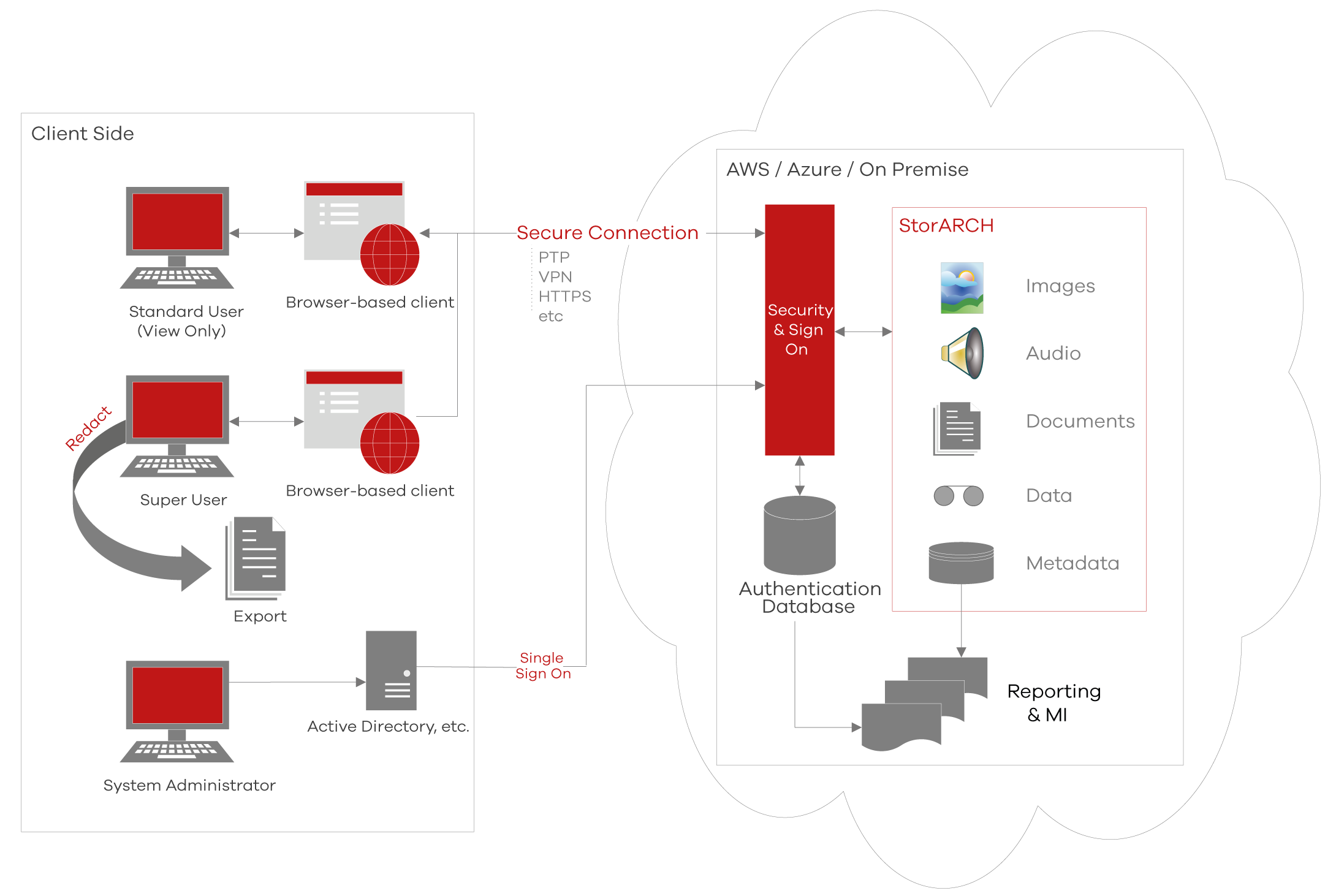 StorARCH

Architecture Options

StorARCH can be deployed either in a Cloud or On-Premise Environment, for more information on the available StorARCH Architecture options available please use the links below
Bespoke Configuration built to meet your business needs
Not every client requires the same StorARCH solution, Krome's StorARCH offering can be tailored and designed specifically based upon your organisations individual requirements and your specific data archive, compliance and recovery objectives.
Krome Technologies have a wealth of experience designing and delivering innovative and bespoke solutions that meet specific business requirements, to learn more about our StorARCH solution please contact us on 01932 232345.
---
Request a StorARCH Demonstration